The long awaited Apple WWDC 2016 is on it's way and will be hitting San Francisco with as usual,a giant press on June 13th.Well, we can't expect any good hardware as they released a smaller iPhone this March along with the iPod Pro and probably it's going to release the iPhone 7 and the Apple Watch in the upcoming September as of sources so no big deal with hardware this time.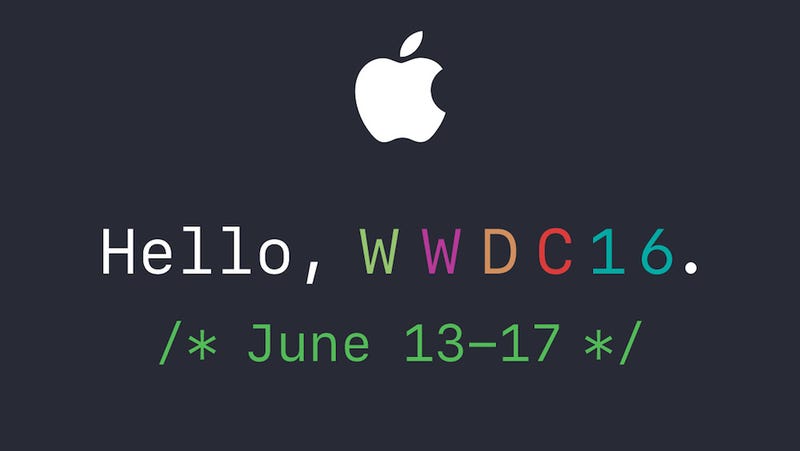 However Apple was working on the new software kits and it's new updates along with beefy features and these are what coming to frame the event.
We have shortlisted what do we expect and what we want in the following article:
Siri:
This is the year of Artificial Intelligence and and after the Google revealing their new AI it's time for Apple to catch up with the new game which both were playing (Google and Apple) for long.
We have a lot of news that Apple will itself launch it's Echo Competitor which will be having face-recognition technology branded Beats and it would be an ultimate shock if it shows up alone in the WWDC but we can expect a lot of developers working on it to implement Siri's SDK and patching up with new tools.
What we want

:

Apple is already on for listening across devices but what we truly want is to get Siri implemented more into Home Automation with native SDK .
There's not being that much with iOS 10 right now but besides Siri Apple is now pointing towards iCloud,Apple Pay and Apple Music.Apple Music should change it's UI with increasing security for iCloud and a well tight Apple Pay with multiple platform compatibility.
iOS should feel more like a desktop and have and have some features from Android with pop-up like experiences natively without downloading apps.
Not a big deal exceeding Siri but there's have been rumors of implementing a Touch Id which Apple Macbooks will be doing later this year and Apple can make iPhone as Touch Id enablers for Macs.
Yes there's been news of iPad-meets-Mac hybrid computers which anyhow is now happening in recent future.
What we expect:
There's been no formal versions for Apple's watch hardware revision 2 for a year or so and it's sequel mostly not arriving until this fall but we need a teaser or an official news from Apple this WWDC regarding the next Apple Watch or the next OS running it or atleast the hardware.
Like Google's Android Wear 2.0 has done adding a ton of features from auto activity tracking to added watch faces,Apple should look forward to it.
What we expect:
Home automation could be taken to it heights with the new black box has rumors since last year that Apple TV would be HomeKit hub but maybe they will unveil finally what they are going to do with the software.
With listening capabilities like Amazon Echo it should be it's alternative.
And many more…..
Might be there's more waiting for us like VR support for iOS or CarPlay and many engagements coming this fall.But we should seriously what Apple is doing with developing new AI.