The keynote from Apple's Worldwide Developer Conference, this year, is a wrap. We have got everything covered for you, here.
For more, click on the hyperlinks (headings).

watchOS 3




This update proves that Apple is still giving a lot of effort to improve their Smart Watch experience. The app load speeds are up to seven times faster, and there is a new dock feature and control center like on iOS. There are also new quick reply buttons with pre-written responses. Lots of UI changes, which enables faster and friendly navigation You can also pay using your watch now, and it's quite easy.

The update is coming for free to general consumers very soon.

tvOS




As expected, Siri will get some enhancements in the updated version of tvOS. The voice assistant can now search the system's database of 650,000 movies. There's a new "Dark Mode" that turns the background black.

The revamped Apple TV Remote app for iOS will now replicate all the features found in the hardware remote. It'll take the full use of the mobile's hardware.

Also, any Apple T:)V-compatible app you download on iOS will automatically show up on your Apple TV now.

macOS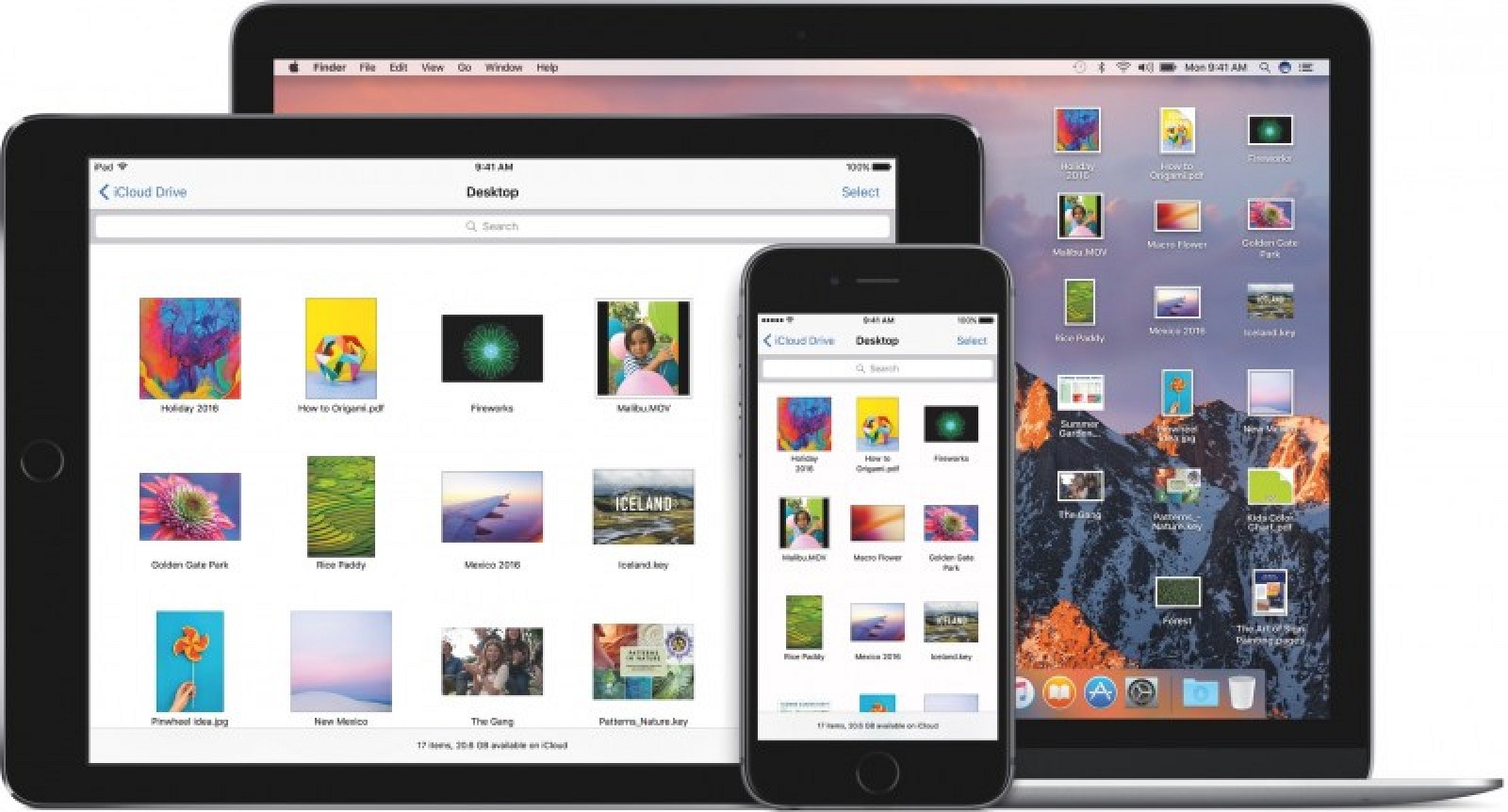 Apple is dropping OS X in favor of the new "macOS" called macOS Sierra. Now, Siri is coming to the Mac, with new features including the ability to search photos and documents, send messages, and more.

Auto Unlock communicates with your Apple Watch to sign in to your Mac, no password typing required. Universal Clipboard allows you to copy text and images from an iOS device and paste them on the Mac.

iCloud drive improvements include the ability to access any files on the desktop across all Macs and iPhones. A new storage optimizer deletes Web caches and other unused files, freeing up gigabytes of space.

Apple Pay is now available on the Web, which means you can click the "Pay with Apple Pay" in Safari and authenticate the purchase on an Apple Watch or iPhone.

iOS 10




Apple has released a newer version of it's iOS and this is a majore one!

Messages get pimped out, with the ability to send animations, invisible messages that only appear once tapped, and handwritten notes. There are now rich links for viewing videos and photos directly in the app.

A redesigned lock screen means you can quickly interact with notifications via 3D Touch.

Siri now has an API, letting developers take advantage of Apple's personal digital assistant.

The Photos, Music, and Maps apps have all been redesigned.